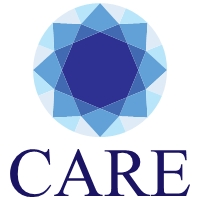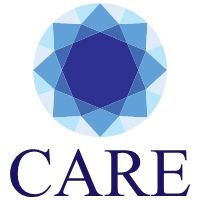 NEWS RELEASE
July 15, 2014
CARE NAMES NEW NATIONAL ADVISORY BOARD MEMBERS
Thought Leaders in Business, Education, Faith-Based Mentoring, Law, Medicine,
Nonprofit Administration, and Research Join CARE's Efforts
Four Student Slots Added
West Palm Beach, FL (July 15, 2014) – The Center for Adolescent Research and Education (CARE), a collaborative of institutions and organizations committed to the promotion of positive youth outcomes and reducing risk, has announced the formation of a new national advisory board, populated by four student members and experts in diverse fields from across the country.
National Advisory Board members named:
MJ Austin, M.B.A. – Global Technology Operations, San Jose, CA
Jesse Bajaj – Student, University of Miami, Miami, FL
Bill Baten, J.D. – Attorney/Dispute Resolution, Indianapolis, IN
Tim Barnes, M.Ph. – Venture Capitalist, Entrepreneur, Washington, DC
Ovidio Bermudez, M.D. – Pediatric and Adolescent Psychiatry, Denver, CO
John F. Calicchio – Student, Kent School, Kent, CT
Ronald A. Cohen – University Administrator, Selinsgrove, PA
Richard Enemark, Ph.D. – Educator/Foundation Executive Director, New York City
Peter Hooper, Ph.D. – Researcher, Venice, FL
Leanna Landsmann – Syndicated Education Columnist, Jupiter, FL
Danna Mauch, Ph.D. – Research Scientist, Cambridge, MA
Madeleine McArdle – Student, Dartmouth College, Hanover, NH
Leif Norenberg, M.D. – Pediatrician, Yarmouthport, MA
Andrew Paull – Youth Philanthropy, New York City
Tom Pranikoff, M.D., FACS – Pediatric Surgeon, Winston-Salem, NC
Bob Rice, C.F.P. – Financial Planning, Waltham, MA
Emma Rich – Student, Millennium High School, New York, NY
Linda Rosen. M.B.A. – Youth Programs Advocate, Los Angeles, CA
Jeff Schwartz, M.B.A. – Venture Capitalist, Cohasset, MA
Leigh Schwartz, M.S.W. – Clinical Social Worker, Cohasset, MA
Jay Shackelford, D.O. – Physician, Orleans, MA
Peg Smith – Nonprofit CEO, Martinsville, IN
Doug Spotts, M.D. – Family Physician, Mifflinburg, PA
Sue Ellen Spotts, M.A. – Health Care/Social Services/Religion, Mifflinburg, PA
Tracey Wolfe, M.A. – Health Care/Community Relations, Selinsgrove, PA
"We are thrilled with the caliber of this highly skilled team of proven professionals and inspired by their willingness to advance the important mission of CARE through research and education of young people and families," said Stephen Gray Wallace, M.S. Ed., Director of CARE. "I look forward to their active participation as we continue to build on our early successes and expand the national scope and reach of our work."
The Center is staffed by Jessica Cohen, Director of Administration and Marketing; Marlene Connelly, Director of Communications; and Jim Thompson, Director of Finance. Overseeing research activities are Senior Research Fellows Peter Hooper, Ph.D., and Leann Mischel, Ph.D.
Additional National Advisory Board members will be announced soon.
###