Stephen was recently interviewed on the Ridin' Dirty radio program.
[podcast]http://stephengraywallace.com/audio/Stephen-Wallace-Ridin-Dirty.mp3[/podcast]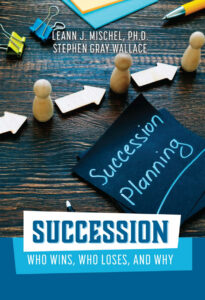 Succession offers "user's guide" to small and family owned businesses through the stages of planning, employment. and ownership policies, shareholder meetings, family health emergencies, business planning, and alignment/engagement of employees. Covering both the positives and potential pitfalls inherent in the planning and implementation process, Succession represents a realistic roadmap to one of the more difficult periods of business ownership.